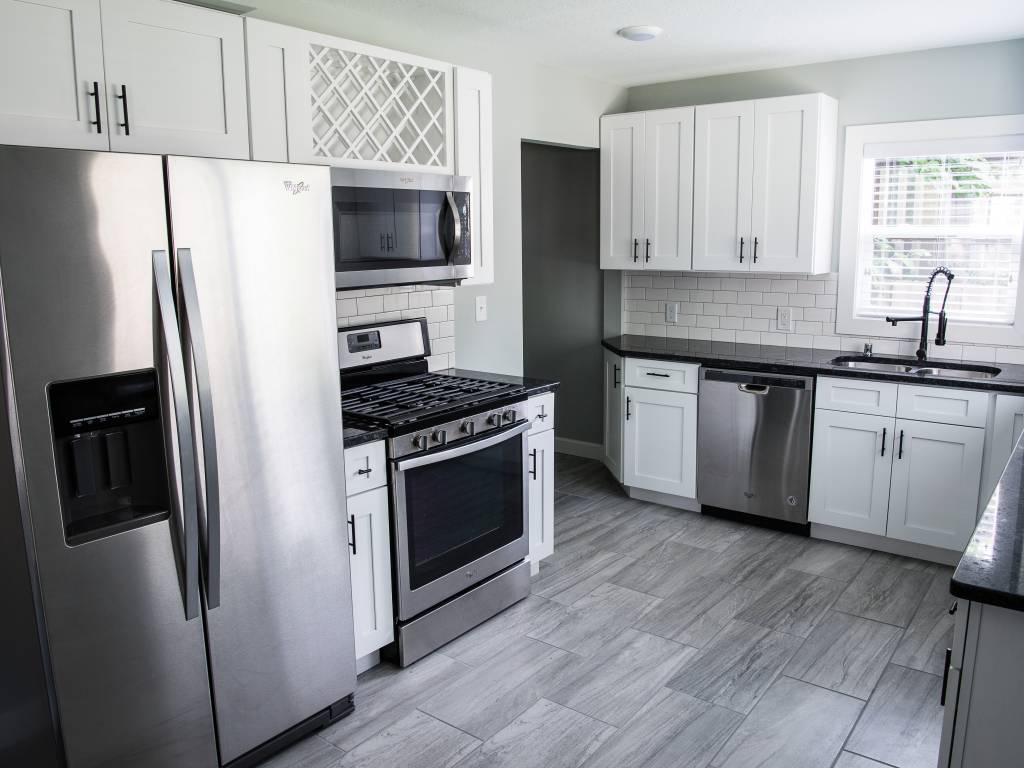 When it comes to choosing a renovator that will work with you to bring your vision to life, quality and trust should never be compromised. Working with a professional is an absolute must. With our experience and focus on our customer's satisfaction, you can rely on Nutter Custom Construction for your new kitchen, renovation, or new finishes. We are experts, from floors, to cabinets and countertops, we will make your dream kitchen… your kitchen!
We will work within your budget, within your time frame, and create a no-pressure environment for you during this project. Know that you are in great hands.
We do kitchens, and we do them well. We can plan your project to the T, sometimes we see hiccups once we tear down the walls, but our experience keeps us on-time and within budget. Transparency is key in the success of our business, and our project management includes you, from start to finish
Reporting and Cost Control
With distinct milestones, conversations as often as you'd like, and project updates via our My Project portal, you can follow our every move. Quality is key when it comes to beautiful kitchens. We don't cut corners (unless its the counter-top) and we will never keep project information or unforeseen costs from you and your home.
Choose Nutter Custom Construction
Nutter Custom Construction llc is a Veteran Owned and Operated residential general contracting company located in Ham Lake, MN.
Ryan Nutter started this company in 2014 after working in the residential construction industry for over 12 years gaining quality experience and honing in his high level of craftsmanship. Ryan is dedicated to ensuring a quality customer experience from start to finish.
We do only what we are great on. If we tackle a project you can be 100% sure that it will be delivered right on time, within the set budget limits and at the top level. We get all our liabilities insured, including third-party liabilities, thus indemnifying our clients against all risks.
To maintain the highest levels of professionalism, integrity, honesty and fairness in our relationships with our suppliers, subcontractors, professional associates and customers.
RELIABILITY
Our testimonials say it all. We show up on time, do what we promise, stay within budget, and stay transparent along the way. Our My Project tool keeps you informed on our progress, whenever you need to know.
EXPERTISE
Expertise comes with experience, and we have a ton of it. With years of quality work under our belt, we can assure you that an expert is in your home, doing what they do best. We are proud of each and every project.
QUALITY
Quality craftsmanship, quality materials, and quality tools. A simple mantra that creates amazing results. If we wouldn't put our business behind it, we wouldn't use it. Expect the best from us, because we do too.